Our Vision
Using our transparent and collaborative approach to work, we cultivate long-term and successful relationships with our clients.
We work with small, medium and big business and spend time in understanding their goals and the challenges they are looking to overcome.
By considering our clients' business as our own, we create additional value that bring in excellent services to ensure that our clients enjoy working with us we create efficient accountability than enhance the control environment.
Enhancing your control environment and increasing your business creditability is our mission.
Abdelhamid M. Abdelhamid
(ACPA, IACPA & VCD)
Our Customers Recived Exceptional Results
000
Successful Engagements
Abdelhamid M.
Co-Founder & Managing Director
Our audit approach delivers a robust and challenging service, providing assurance to owners and those with governance responsibility.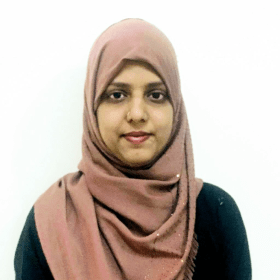 Noorjahan Sik.
Auditor - Tax Consultant
Only accountants and auditors can save the world through peace, goodwill and reconciliation and much more
Sayed Nasr
Senior Auditor - Tax Consultant
A passion for audit is at the heart of our practice. Our audit staff are enthused about auditing and our clients enjoy our approach.
Mohamed Sh.
Marketing Coordinator
Trying to solve all the issues by yourself may be exhausting and not sufficient. Why not let our team deal with the formalities.
Rafaqat Alikhan
Auditor - Tax Consultant
An audit should be worth the money you pay for it, and our approach is aimed at delivering this promise as we involve the client at all stages.
Walid M.
Auditor - Tax Consultant
If you are a growing business, or are considering a sale, an audit could help you ensure you have 'all your ducks in a row' in good time.
Take Your Buisness to The next Level with our Team
Saturday - Thursday
8 a.m. - 6 p.m.